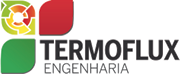 Specialty Projects
In the area of civil engineering, we are technically able to carry out all projects required by licensing entities. These are carried out internally, without the need to resort to external agencies, which gives the client real control of the process and allows an efficient and rapid correlation of specialist solutions.


The Team
Termoflux comprises of 4 civil engineers, 2 mechanical engineers and 1 electrical engineer all registered with their respective professional bodies, and various accredited technicians linked to the diverse areas in which we work.
Termoflux arranges and obtains all the necessary licenses / certificates required in Portugal in order to begin construction of all types of buildings and ensures that the property will be licensed in accordance with the law. Termoflux organizes, integrates and coordinates all the different types of installations during the construction phase and provides a professional management of projects to all its customers.
Furthermore we are qualified to draw up fire safety projects for 3rd and 4th categories of risk. Termoflux's integrated services will ensure the best results and provide you with peace of mind.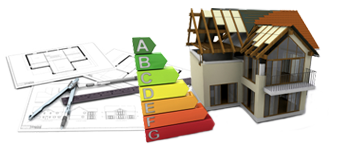 Projects that we carry out:
Civil Engineering
Structure and peripheral containment
Study of thermal behavior + Declaration of Conformity
Design of water networks
Design of domestic water drainage networks
Design of rainwater drainage networks
Design of gas networks
Study of acoustic conditions
Fire safety projects for 3rd and 4th category risks
Telecommunications projects (ITED)
Electrical plans and electrotechnical details
Mechanical Engineering
HVAC Projects
Ventilation in buildings
RSECE-E (Energy); RSECE-QAI (Air Quality)
Solar energy systems
Electrotechnical Engineering
Electricity projects
Telecommunications projects
Domotics
Solar photovoltaic systems projects